Complex projects with many moving parts absolutely necessitate clearly delegated ownership of tasks. Beaker implementations, whether an add-on or as part of an enterprise install, are certainly no exception. In this post, I'll discuss and provide a tool that can help facilitate assigning major Beaker areas of ownership.
Assigning Beaker areas of ownership early ensures that the project gets off on the right foot. It helps ensure that other teams know who their point of contact on the Beaker team is, lets Beaker analysts get started early on researching their build and developing relationships with their lab SMEs, lets project managers begin developing tools, and also lets Epic start assigning tasks in their project management tool, Orion. I've created a tool to facilitate assignment for your new project and have outlined how to use it in this post. If you'd like to download it, you'll find a link at the bottom of this post.
Update The Beaker Areas of Ownership Needed for Your Install
In the tool, you'll first want to review the areas of ownership and mark any that aren't needed for you install by indicating "No" in the "Need" column.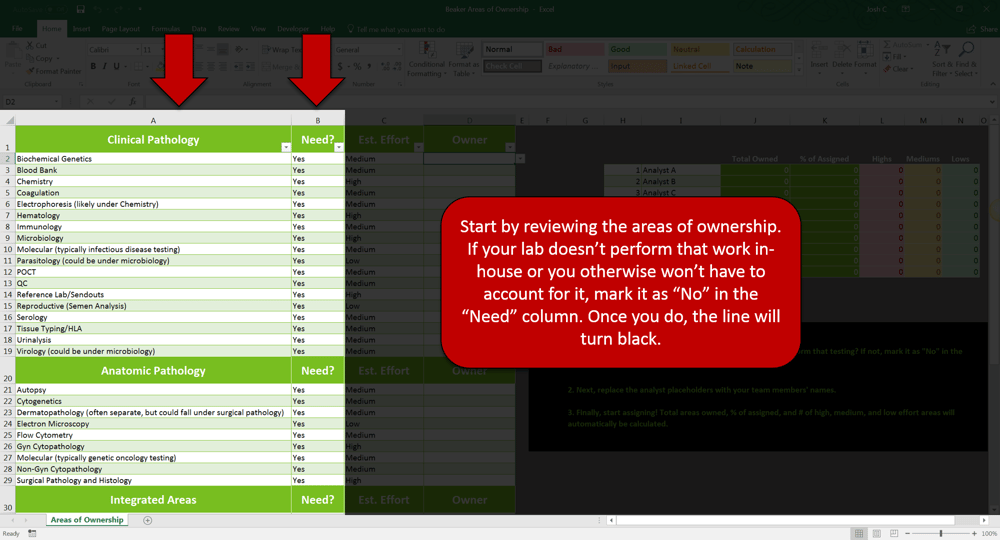 Update the Beaker Analysts on Your Project
Next, you'll want update the owners column to reflect the Beaker analysts that'll be working on your implementation. Replace "Analyst A" with the name of your first analyst. When you reach the end of your analysts, you can simply delete the other filler names. This will prevent the filler names from showing up during assignment.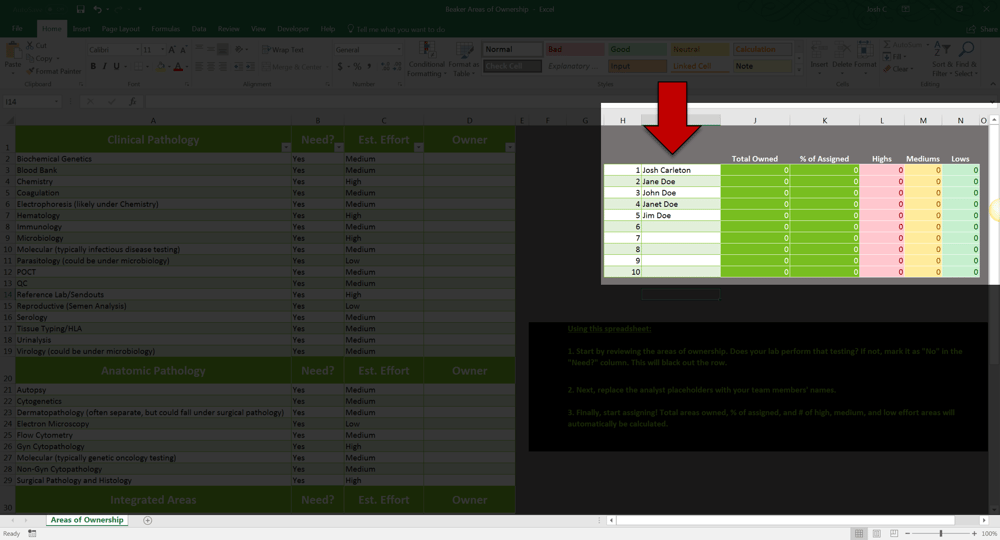 Assign Analysts to Each Beaker Area of Ownership
The final step is to start assigning owners! I have an estimated effort column that should help guide the assignment. Keep in mind that your lab(s) requirements will vary. Perhaps your lab is a nationwide leader in virology and will require more effort. Feel free to update those as needed. The options for Owner column will update based on the names you have listed as analysts.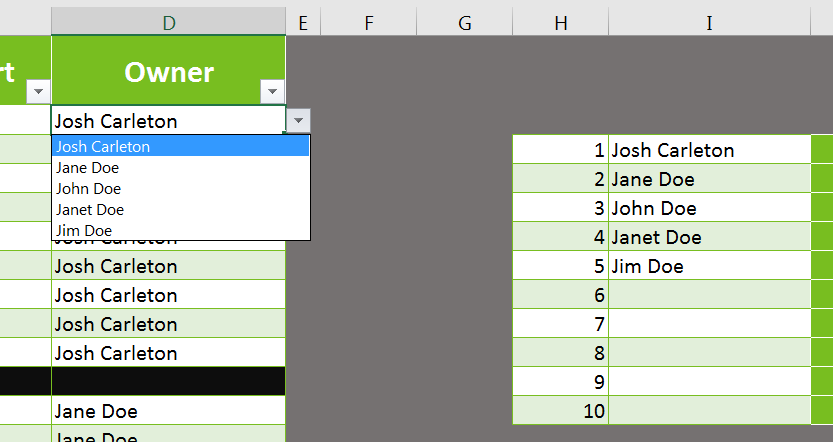 Once the assignment is complete, the columns will show the number of high, medium, and low effort areas as well as percentage of total areas assigned for each Beaker analyst. This will help ensure that you aren't loading any given Beaker analyst with too much work.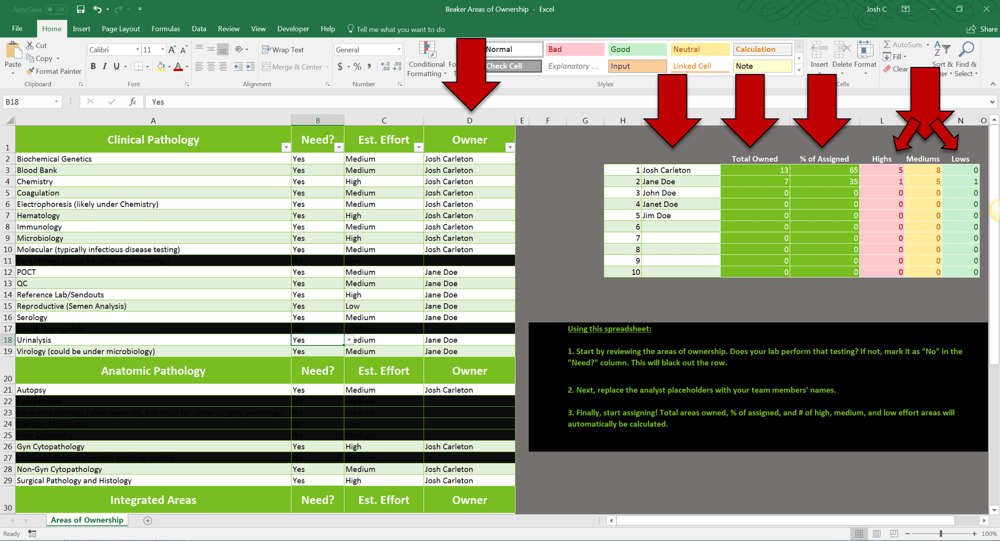 If you'd like to download this tool, just let me know by clicking here or the button below and we'll send it your way.